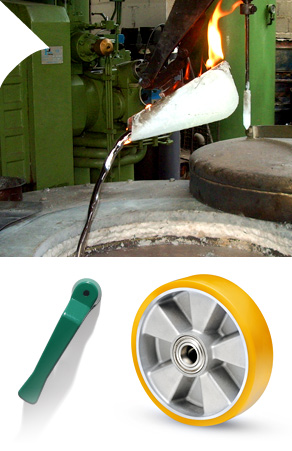 Die casting and
chill casting
Maxma produces metal components with die casting and chill casting methods, obtaining finished aluminum pieces.

The alloys we use most are the aluminum alloy EN AB-46000 and EN-AB 46100

We also handle the design and construction of dies, using the latest 3D CAD technologies, to get maximum accuracy.

We create die-cast components for different sectors, from the mechanical to lighting, from furniture to housewares, to obtain details such as flanges, caps, industrial valves, engine parts, boiler shells, working tools and wheels.

A decade of experience in wheels casting allowed Maxma to obtain the highest accuracy, that is so high that the wheels produced do not require additional machining operations for the insertion of the bearings.