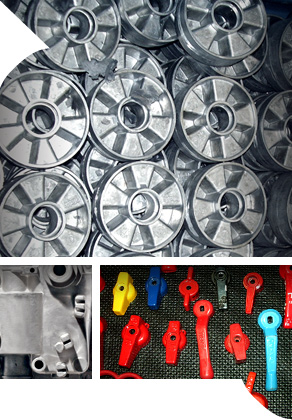 The foundry Maxma
the foundry Maxma is specialized in the production of cast parts in aluminum alloy EN AB-46000 and EN-AB 46100, but we can get castings in other alloys on request.

The Foundry MAXMA born in the early 70's based in Casale Corte Cerro, Italy.
The factory is spread over an area of ​​7000 square meters, with a covered area of ​​1200 square meters.

We have an experience of over 40 years in the field of aluminum alloys, using the methods of die casting and chill casting, also dealing with the design and construction of molds and product finishings.

We can produce castings up to 8 kg, for different sectors such as mechanical, automotive, furniture, automation, lighting, household appliances and plumbing and heating, with a rich experience in wheels moulding.

The search for innovative solutions brings MAXMA at the cutting edge of mechanical engineering and aluminum sector, ensuring the overall quality of the cast components, both in collaboration with local companies (VCO), and European level.